Owners of seventh generation Celicas can now rejoice - after years of seeing owners of previous generation Celicas have new moulded carpets to replace worn original carpet in their cars, T230 series Celica owners will soon be able to buy a new moulded carpet from us here at Koromo Heritage.
Koromo Heritage has been working on bringing the seventh gen Celica moulded carpets to market for some time now; it all started during the pandemic when we had a chance to rescue a nice clean floored wreck from a close friend. So this means that these new moulded carpets for the ZZT230 and ZZT231 Celica built between 1999 and 2006 are true to the form of the floor of an actual car.
We will be offering our newest moulded carpets in two piles - plush (aka cut) and loop, and additionally they will be available for you to select from one of 14 colours. So if you're doing an OEM type resto we'll have your colour and if you've selected to do something a little more custom we are certain one of our colours will suit your build too.
The moulded carpets are also going to be supported by the release of matching cargo area mats. So no matter which colour or pile you select you can also get a cargo area mat to match for your 7th gen Celica ZZT230 or ZZT231.
The launch for the Seventh Generation Celica moulded carpets and cargo area mats will be in second half of April - just after we're back from Easter break!
Keep watching and following our Facebook page where we will launch this wonderful new addition to our carpet catalogue.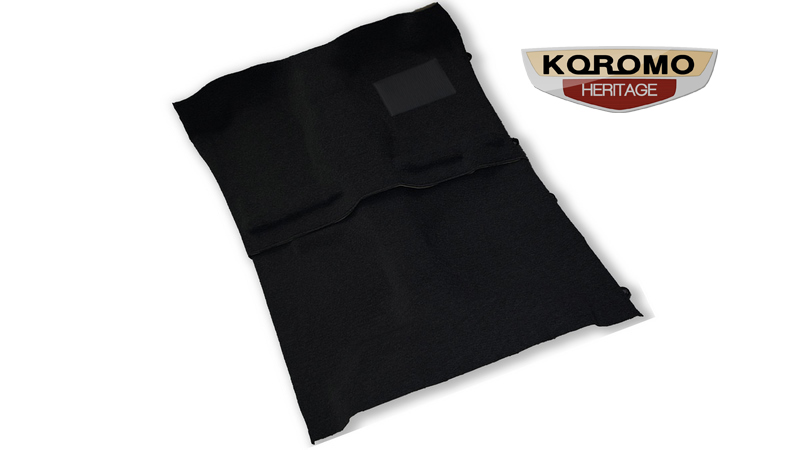 Seventh Generation Celica ZZT230 and ZZT231 moulded carpets to replace your original worn out carpets are on their way to Koromo Heritage